After being part of the creative team that successfully designed and executed the 
Smirnoff Essentials
campaign, I was asked to produce the same deliverables for another Smirnoff launch - this time, for Infusions.
After the key visuals had been created, I was asked to build activation for the launch campaign. Everything from bottle glorifiers, bar runners, tent cards through to point of sale.
Once this was all in place, I put together campaign guidelines that were distributed to Diageo's markets.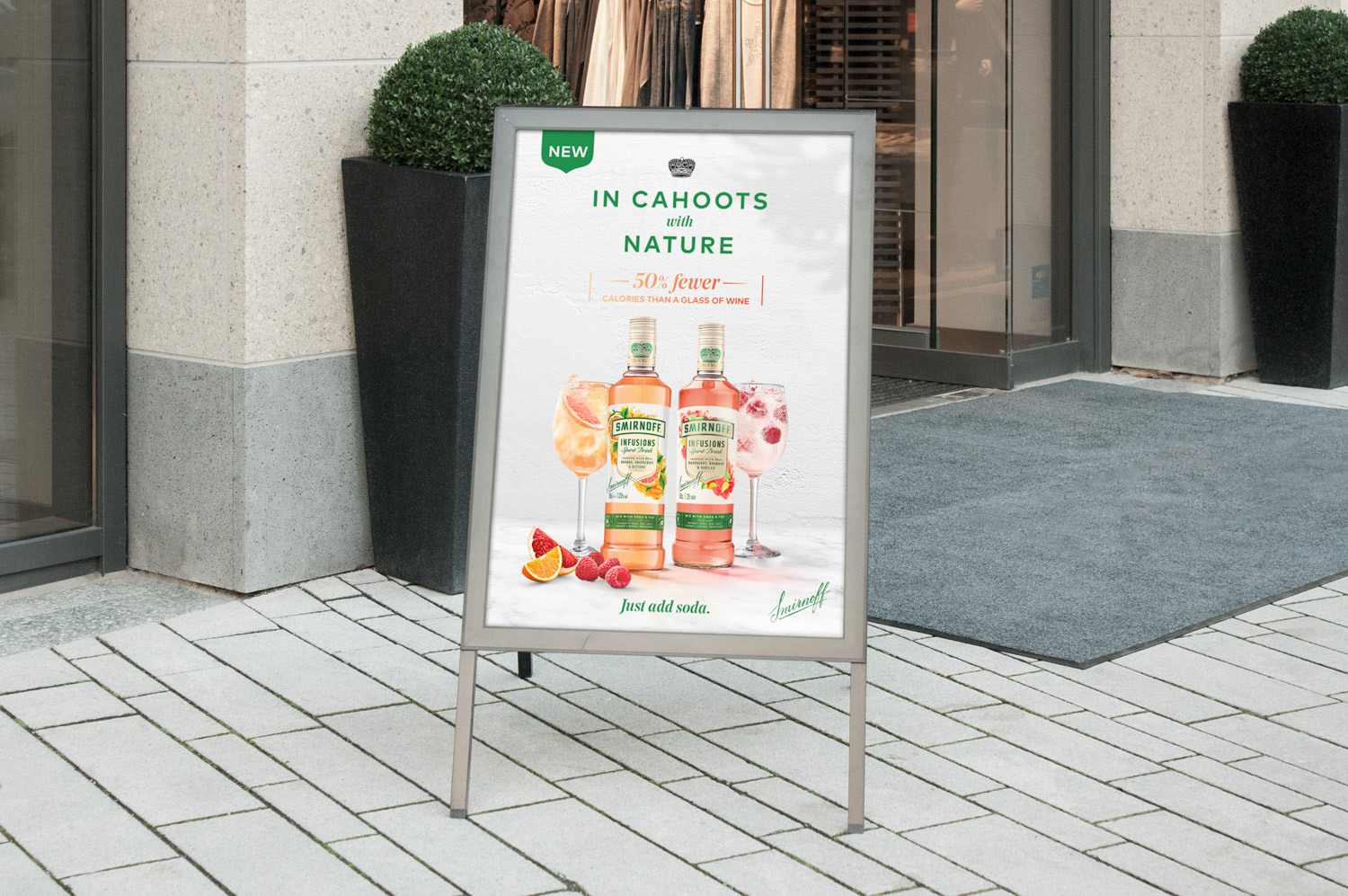 Client:
Diageo     •     ​​​​​​​
Category:
 Alcohol
Software:
Photoshop / InDesign